2016 FALL FISH DAYS!
---
2016 FALL FISH DAYS ARE RIGHT AROUND THE CORNER! HERE IS A LIST OF THINGS NEEDED PRIOR TO FISH DAYS
BE SURE TO CHECK DATES AND TIMES IN AN AREA NEAR YOU. (CLICK HERE FOR SCHEDULE)

ALL ORDERS NEED TO BE IN AT LEAST 2 DAYS BEFORE THE DATE SCHEDULED.

PLEASE BE SURE AND BRING YOUR OWN CONTAINERS AND WATER (POND OR WELL)

AERATORS ARE NOT MANDATORY, BUT SOME TYPE OF AERATION IS GOOD TO HELP FISH KEEP ALIVE LONGER

THERE IS NO SUCH THING AS TOO MUCH WATER! TOO MUCH IS BETTER THAN NOT ENOUGH
TRASHCANS, 55 GALLON BARRELS, WATER TANKS AND SUCH WORK BEST FOR HAULING FISH RECOMMENDED 5 GALLONS OF WATER FOR EVERY POUND OF MINNOWS
STOCKING RATES(PER SURFACE OF WATER)
CHANNEL CATFISH-100-1000
REGULAR BLUEGILL-500
REDEAR SUNFISH-100
HYBRID BLUEGILL-100-500
BLACK CRAPPIE-100
LARGEMOUTH BASS-100
FATHEAD MINNOWS-10 LBS
GOLDEN SHINERS-5 LBS
GRASS CARP-4-20
THESE ARE VERY GENERAL STOCKING RATES. PONDS VARY GREATLY DEPENDING ON COVER, VEGETATION, AQUATIC GROWTH AND PERSONAL PREFERENCE. IF YOU HAVE ANY QUESTIONS FEEL FREE TO CALL OR EMAIL US. 573-565-3271 OR NEMOFISHERIES@HOTMAIL.COM
---
POND AND LAKE STOCKING
MISSOURI
ILLINOIS
IOWA
KANSAS
NEBRASKA
!!YELLOW PERCH FOR SALE!!
WE NOW ARE RAISING GREAT LAKES STRAIN YELLOW PERCH.
WE HAVE 100'S OF KOI FISH IN STOCK READY FOR PICKUP AND TENS OF THOUSANDS IN PONDS WAITING FOR THEIR NEW HOME
HEALTH TESTED POND STOCKING FISH
ALL OF OUR FISH ARE COLLECTED BY A LICENCEE VETERINARY AND ARE HEALTH TESTED TO STATE REQUIREMENTS
CUSTOM PICK UP AND DELIVERIES ARE AVAILABLE. WE HAVE TRUCKS ON THE ROAD 7 DAYS A WEEK AND THE DREAM OF HAVING A PERFECTLY STOCKED POND IS JUST A PHONE CALL AWAY! 573-565-3271 OR EMAIL NEMOFISHERIES@HOTMAIL.COM
---
---
CONTACT US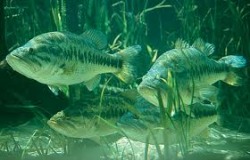 IF YOU HAVE ANY QUESTIONS, ABOUT HOW TO STOCK YOUR LAKE OR THE FISHING IS AT MARK TWAIN LAKE, FEEL FREE TO CALL OR EMAIL AND LET OUR EXPERIENCED PROS GET YOU ON THE PATH TO ONE OF THE AMERICAN DREAMS.
OFFICE: 1 573-565-3150
FISH HATCHERY: 1-573-565-3271
​FARM: 1 573-406-8287
FAX: 1-573-565-3457
EMAIL:
FISH@NEMOFISHERIES.COM
---